Registration Ends October 13, 2023
Unlock the Power of True Health for Your Family
Are you a mother who is looking for safe, natural, and effective ways to care for your family's health? Join me on a transformative journey into the world of homeopathy, where you'll learn to harness the incredible healing potential of this gentle and powerful medicine. 
I help moms like you ditch the drugs, so your family can not only survive but thrive with true health. 
The Mother's Guide to Homeopathy
Registration ends October 13!
🔔 Registration Deadline: October 13, 2023
🗓 Course Start Date: October 23, 2023 at 8pm Easter / 7pm Central / 6pm Mountain
⏰️ Duration: Eight weeks, every Monday through December 11, 2023
>>>Note: We are taking the week of Thanksgiving off!
💻 Format: Live interactive classes via Zoom, with recordings available!
📚 Course Materials: Paola's Book Club Program
p/month +plus course materials starting at $73

Safe and Natural: Homeopathy uses highly diluted natural substances to stimulate the body's healing response without harmful side effects.
Empowerment: Learn how to confidently treat common ailments and promote wellness within your family.
Holistic Approach: Discover a holistic approach to health that considers the whole person – mind, body, and spirit.
p/month +plus course materials starting at $73
Comprehensive Learning: Gain access to a wealth of knowledge and practical skills in homeopathy.
Supportive Community: Connect with other parents on the same journey, share experiences, and seek advice.
Lifetime Access: Enjoy lifetime access to course materials, including recordings and resources.
Registration Deadline: Don't miss your chance to join this transformative course. Registration closes on October 13, 2023.
Secure Your Spot: Click the "Enroll Now" button and take the first step towards becoming your family's health advocate.
p/month +Plus course materials starting at $73
Meet the Teacher,
MomeopathTM, Paola Brown
Paola Brown, a devoted wife and mother of three, understands that sometimes the best way to learn homeopathy is from another mom. As the driving force behind this course, Paola brings a unique perspective that sets her apart when she guides you through this course. With an unwavering passion for homeopathy, Paola personally crafted every aspect of this curriculum. Her journey began with an MA in Curriculum and Instruction from Arizona State University, graduating summa cum laude. For over a decade, she shared her expertise by teaching English at the high school level.
Beyond her educational background, Paola is a staunch advocate for homeopathy rights, serving as the president and founder of Americans for Homeopathy Choice. Her dedication and commitment to the cause demonstrate her unwavering belief in the transformative power of homeopathy for families. Paola and her team have spent the last three years focused on meeting the need for high-quality homeopathic education for entire families, ages 6-96, making her the perfect mom to guide you through this enriching journey.
p/month +plus course materials starting at $73
What people are saying about this program:
I joined your "Mother's Guide to Homeopathy Class!" One of my favorite things is the "path to health" video that explains how homeopathy is like a highlighter that shows your body the way to healing!
We just finished your first class in this program. It was a huge success!! The way you communicated the concepts has really stuck in their minds. The videos are impacting. This curriculum is one of the best I have seen in my teaching career. Very very well done! I love it.
I highly recommend this curriculum. I'm using the book club with my health and wellness group. It's so well done. We are all learning so much and it's fun. Kids need the legacy of learning how to care for themselves and their children. It's the path to true health!
I love how in depth this course is! It's great to learn the basics of homeopathy and learn the history surrounding it so that I can hand it down to my family. Learning about terrain theory helped me to understand why we need to do better in all aspects, not just in the medical area of life. I love that the whole class is in layman's terms, relatable, easy to understand and very self explanatory-doing it in a group leads to great discussions! Thank you, Paola for putting this together for us all!
My favorite part about this program is how easy it makes learning homeopathy with my friends! Now they look up remedies on their own and will call me and tell me their symptoms and ask if they've made a good match because they don't want to ever use OTC meds again. They're so proud of being able to learn on their own and have done an excellent job of making great matches so far for migraine, poison oak, an acne flare up, an arm rash, and a bruised eye. These are moms who are brand new to homeopathy, and they're loving it...I couldn't be prouder or happier knowing this will be brought into the homes of my friends. With all the darkness looming around us, we find so much hope and joy in seeing families make good wise choices like this!!
Level-Up Your Family's Well-being:
Learn Homeopathy Lingo!
What's a Materia medica? Potency? How do you dose a remedy? Master these concept from a mom-perspective....you may even look FORWARD to when your kid gets sick because you're so excited to help them with your newfound homeopathy power!
Practice Makes Perfect!
During the course, starting in week 4, we will start doing practice cases together, learning how to help a family member during an acute illness, start-to-finish.
Learn Keynotes to 19 Remedies
In addition to teaching you about the basic principles of homeopathy (the law of similars, suppressing illness, provings, and more) you will learn quick-and-dirty tips for using a materia medica and a repertory, the keynotes to 19 different homeopathic remedies, and how to find, select, and work with a homeopath. You'll also get to practice what you've learned by trying your hand at taking many acute cases!
Grow in Confidence!
Next time your kid gets a high fever, a nasty cough, or when they smash their fingers in the door jam...what will you do? Don't leave yourself vulnerable to big pharma when the unexpected mayhem life will surely bring. Prepare now so you're ready for tomorrow!
Connect with Other Moms!
Make friends and connect with other like-minded mothers and women. These connections are invaluable as you learn this beautiful, effective medicine because you have that support-group moving forward!
FAQ's about the Recordings
All classes are held at at 8pm Eastern / 7pm Central / 6pm Mountain
Class #1: Pre-recorded. Watch right after you register!
Class #2: October 23
Class #3: October 30
Class #4: November 6
Class #5: November 13
Thanksgiving week off
Class #6: November 27
Class #7: December 4
Class #8: December 11
They are yours to keep forever!
As you register for this class, you will be prompted to buy materials which includes:
Book Club materials

including the Handbook & the storybook, Evie and the Secret of Small Things. Pricing starts at $73

Notebook & pen to take notes.
Optional: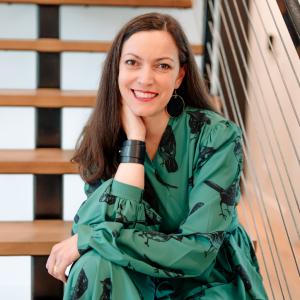 Unlock the Power of TRUE Health & Homeopathy for Your Family
ALL recorded classes remain available for you to access forever!