The "Teach Me Health and Homeopathy" curriculum is now available!
Have you claimed your free lessons from "Teach Me Health and Homeopathy?"
Try for free, then order in time for fall 2021! Available for pre-k/kindergarten or grades 1-12.
Join us Nov 12 & 13 just north of Houston
For anyone, not just moms!
Family Homeopathy Journal Mother's Day Special!
Whether you're a mom, or shopping for one, this is the best time to grab a copy of the new handbook! You'll get 10% off if you purchase before May 9, and an additional discount if you purchase with the full book club bundle! Make sure to use coupon code "MOM2021" at checkout!
I love Christmas, and I thought I'd spread a little cheer! Right now, for a limited time, I'm offering discounts on two of my most beloved products. For a limited time, you can get these discounts! Ends December 13th!
– A stocking stuffer: My Homeopathy Heroes Card Game $5 off
– Something for Mom: The Family Homeopathy Journal! $9 off!
Discounts Apply At Checkout.
Discover the NEW "Homeopathy Heroes" Card Game!
Homeopathy lover or not, this is a great game for the whole family. It can be played independently from the main curriculum, and features iconic supports of homeopathic medicine such as Abraham Lincoln, Queen Victoria, and Mark Twain!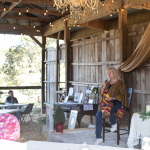 TO PAOLA'S TX MOMEOPATH RETREAT!
My Momeopath event in Texas has ended. But SO MANY of you have begged me to offer an online portion. Well, your wish is my command! YOU CAN ACCESS THE RECORDINGS NOW!!!
Want to lead a group to teach the curriculum? Check out our Group Class program:
Our homeopathy homeschool curriculum can give you the tools you need to teach your kids powerful homeopathic remedies they can remember for a lifetime.
Teach Me Health and Homeopathy
Our homeopathy-focused homeschool curriculum for the whole family.
Teach Me Health and Homeopathy | PreK and Kindergarten Primer
We've created a version of the curriculum specifically for student below 1st grade to prepare them and teach them about homeopathy early on.
Paola Brown, MEd. is a wife, homesteading mother of three, and experienced educator who is passionate about homeopathy. Her goal is to empower other moms and families to incorporate homeopathic principles into their lives. As president and founder of Americans for Homeopathy Choice, Paola advocates for the growing number of mothers and other homeopathy users who want to protect their right to choose homeopathy. Her renowned project, Teach Me Health & Homeopathy is a comprehensive and engaging homeschool curriculum that equips families to teach children homeopathic principles, building them a solid foundation for life. Her latest release, Homeopathy Heroes is a beloved card game and accompanying book that connects children–ages 6-96–to the principle keynote of 19 different homeopathic remedies while also introducing them to great names behind homeopathy history.
Get our latest news delivered to your inbox
Sign up to get notified about upcoming live classes, workshops and special offers.